Be inspired with our colourful seasonal displays in our homeware department and gorgeous gifts for any occasion! Browse our fabulous range of home accessories, items including scarves, jewellery, bags, books, cards as well as our range of artificial, everlasting flowers.
November brings a buzz as we hunker down and brace ourselves for the colder months ahead! It's time to dress our homes with seasonal décor, get cosy with warming Autumnal dishes and style our wardrobes with new colours for the months ahead!
Nodding to November, we've handpicked a few of our favourite brand new ranges that are ideal for Autumn and the upcoming gifting season!
MARMALADE OF LONDON
The scent of the season is the Pink Pepper and Plum from Marmalade of London. Zesty, luscious and warm, this candle is ideal for your Autumnal home and is a delicious combination of freshness mixed with a hint of spice.
SEASONAL WRENDALE
Perfect for gifting, the seasonal Wrendale range is now in store! Boasting beautiful designs and unique pieces inspired by British wildlife, the Wrendale range is perfect for nature lovers.
DAVID JONES BAGS
David Jones Bags are new to our centre and offer a gorgeous selection of affordable purses, pouches, satchels and handbags! With beautiful seasonal colours such as burgundy, khaki, copper and teal – they're ideal for Autumn!
rusty orange hues
Bring the warm hues of the nature's colour pallet indoors! A complement to the falling leaves we've all come to love during the decent into Winter, introduce this colour into your home with cosy cushions and throws.
Award winning produce with some added Yorkshire pride, enjoy food with heart, offering an irresistibly handcrafted choice that's a little bit special at Hearty's Food Hall.
Parkin
Award winning produce with some added Yorkshire pride, enjoy food with heart, offering an irresistibly handcrafted choice that's a little bit special at Hearty's Food Hall.
Saltaire Brewery No.5 Stout
Saltaire Brewery No.5 Stout – Autumn is the season for dark beer. Saltaire's classic stout provides a creamy smoothness with roasted malt flavours that will leave you wanting more.
GIFTWARE
Wonderful ideas to add to your home or give as the perfect gift, you'll find everything from home accessories and decorations to novelty items.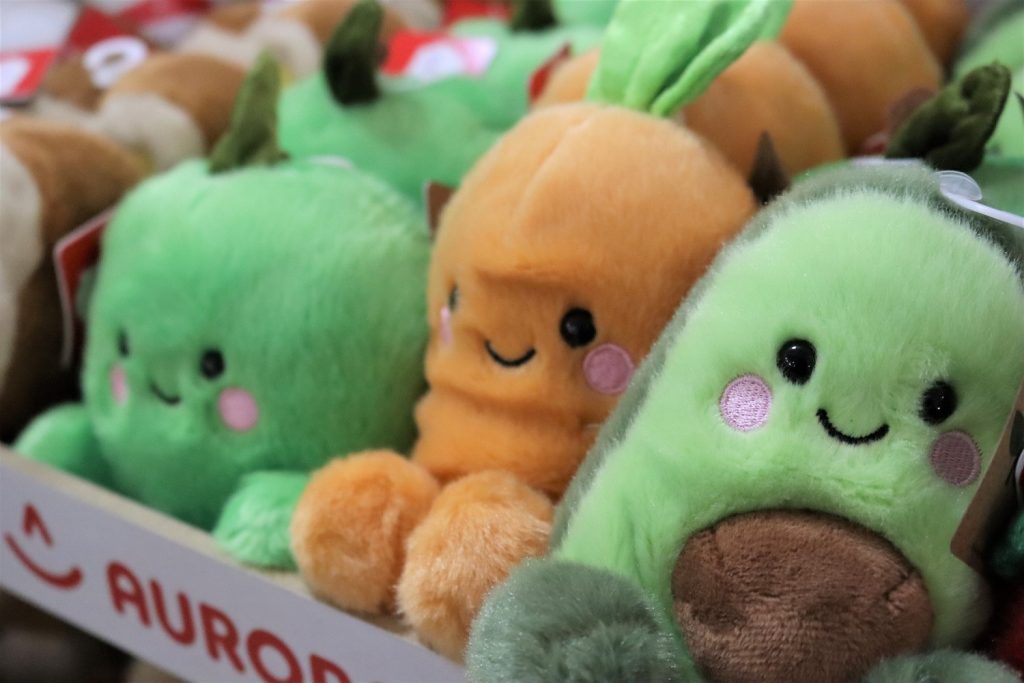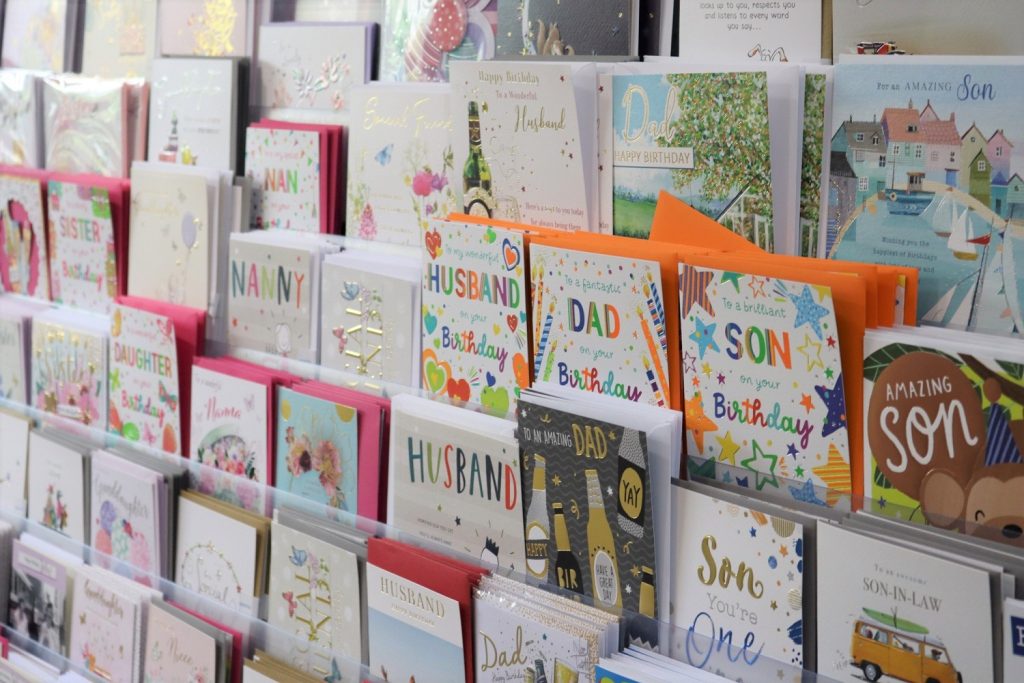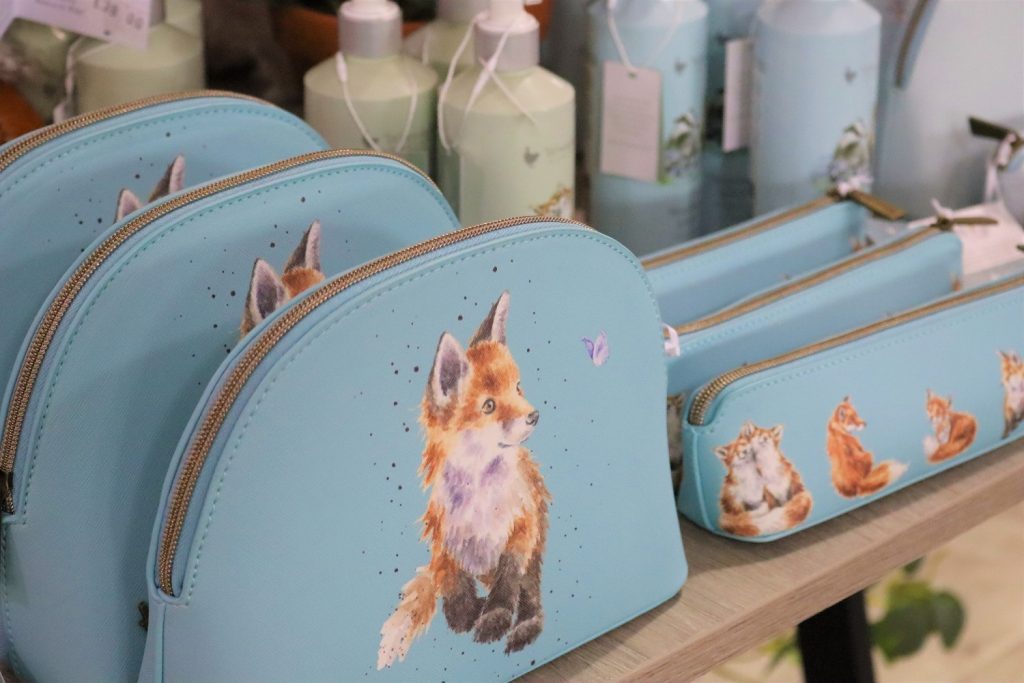 Here at Bingley Garden Centre where you'll find a wide selection of lush, vibrant indoor plants perfect for adding a touch of nature to your home. Our plants are hand-selected and are sure to bring a smile to your face and a burst of fresh air to your space.
Plants aren't just for your garden – create an inside garden with a selection of stunning houseplants.
Many indoor plants create a living focal point, connect us with nature and brighten our indoor space. But there are so many benefits to having indoor houseplants including regulating humidity levels and adding fresh oxygen to your surroundings.
Whether it's a spider plant, a collection of cacti or a peace lily, add a touch of greenery to your living space and feel the benefits immediately!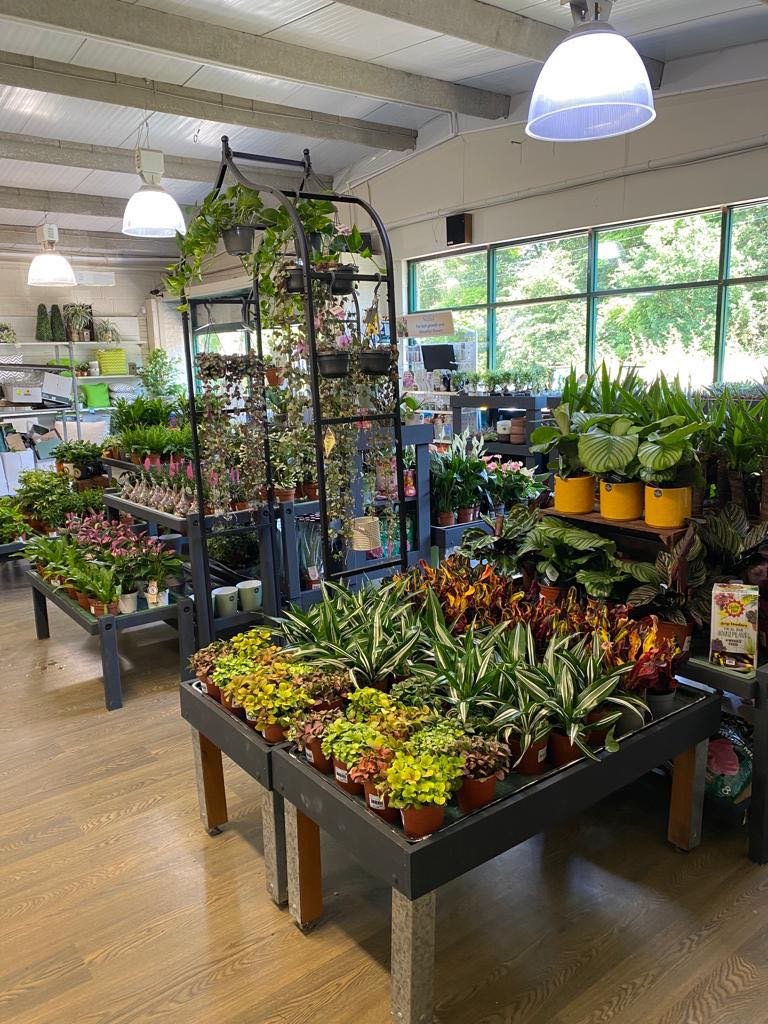 POINSETTIAS
THE CHRISTMAS FLOWER
Quintessentially festive, Poinsettia's are a firm favourite to brighten up your home this Christmas. Also known as the Christmas Star or Christmas Flower, it is said that this winter flower's association with Christmas comes from a Mexican legend.
With proper care, your Poinsettia can last long past the festive season. Here are a few tips to keep your Poinsettia looking healthy!
1. Don't over-water. Overwatering can quickly lead to waterlogging, which can cause root rot.
2. Avoid cold drafts. Poinsettias need warmth and light so keep close to a radiator but away from any draughty areas.
3. Place in indirect sunlight. Sufficient light is needed for the plant to grow and thrive so are best placed by a south-facing window.
Our Latest Houseplant Blogs
OUR TOP FIVE TIPS FOR YOUR WINTER HOUSEPLANTS!
As we prepare ourselves for the shorter, cooler days ahead let's not forget that our houseplants also need to adapt to the change in seasons. Jane, one of our houseplant experts, has pulled together her top five tips for your indoor plants over next few months. Not even the colder months can stop us from enjoying an indoor jungle!
OUR FAVOURITE EASY TO CARE FOR HOUSEPLANTS
There's a houseplant out there for everyone! Whether you're looking to spruce up your existing collection or just starting to build your indoor garden from scratch, our team of houseplant experts have pulled together their top five easiest houseplants to care for (we'd take their word for it, they really know their stuff!)
HOUSEPLANT TRENDS FOR 2023
Whether you're looking to spruce up your existing collection or starting your indoor garden from scratch, we know that there's a plant to fit any space! With the growing popularity of houseplants, our team of experts have spotted this years trends and pulled together some information on plants that are very likely to be popular in 2023.

EXPERT ADVICE
Our team of experts are always on hand to help you with anything you need – no question is too big!
The team at Tingley are here to offer their knowledge and experience to ensure that your Plants thrives all year round!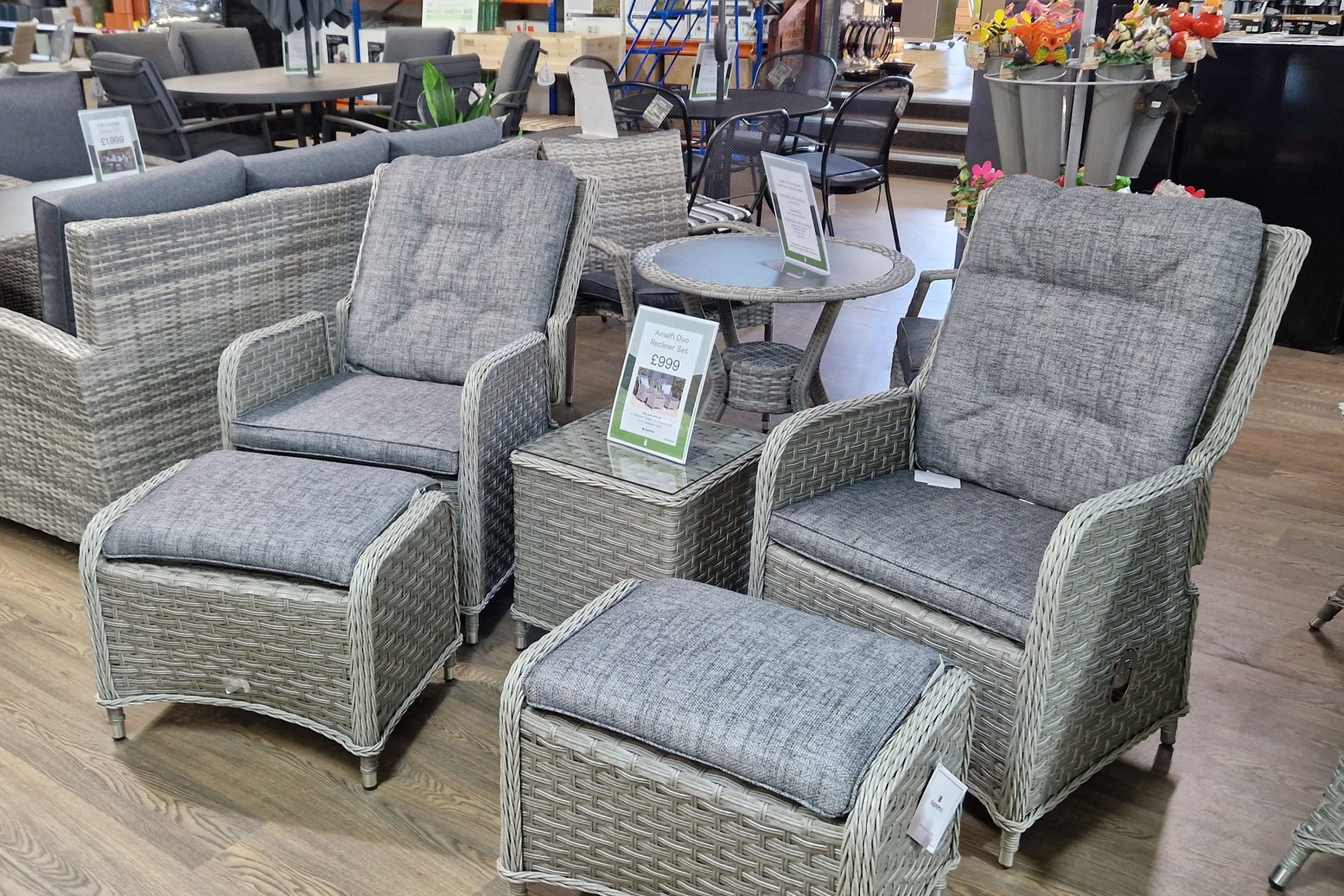 Outdoor Living
Are you planning on making your garden the ultimate space for entertainment this summer?
Well, let us inspire you with the latest trends in outdoor living and create a truly stunning space to relax when the summer sun returns.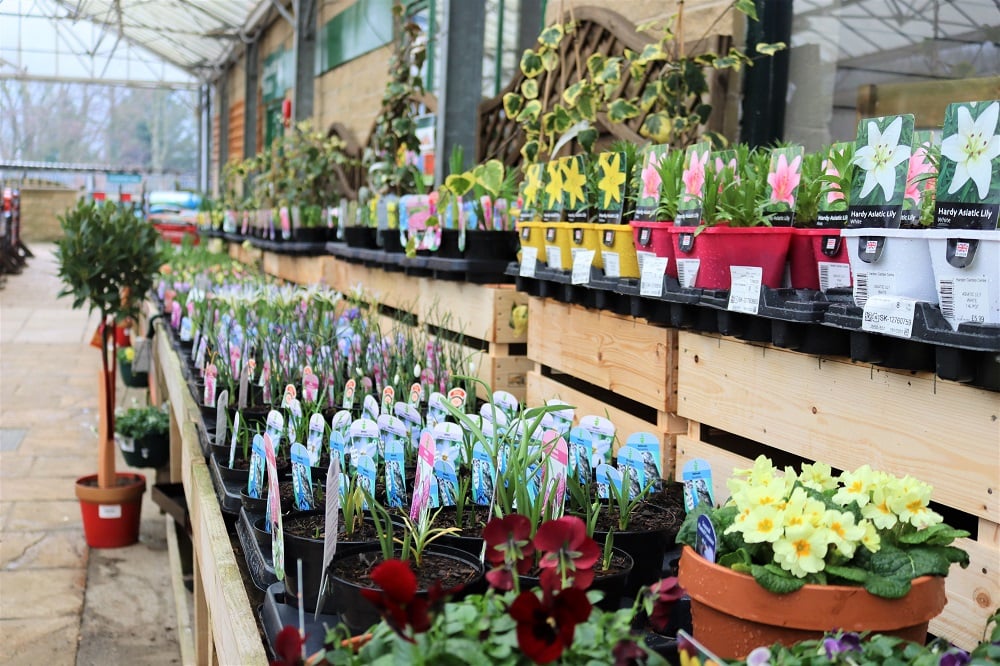 Gardening
Here at Bingley Garden Centre, we're passionate about plants!
Whether you'regrowing your own, finding the perfect plant for your beds and borders, dealing with a pest problem orlooking for advice on what plants are best suited for your outdoor space, the team at Bingley really know their onions.